we offer a 'support stack' of comprehensvive services
The wide range of advice and services required to manage wealth in today's complex world requires a team approach for advice. To address this need, O'Leary-Guth Law Office, S.C. often collaborates with The Milwaukee Company to offer a wide range of services to our mutual clients. We refer to this collaboration as our Support Stack, as illustrated below. Or, if you already have a great relationship with a tax preparer or financial advisor, we are happy to collaborate with your other advisors when building your Support Stack.

the SUPPORT STACK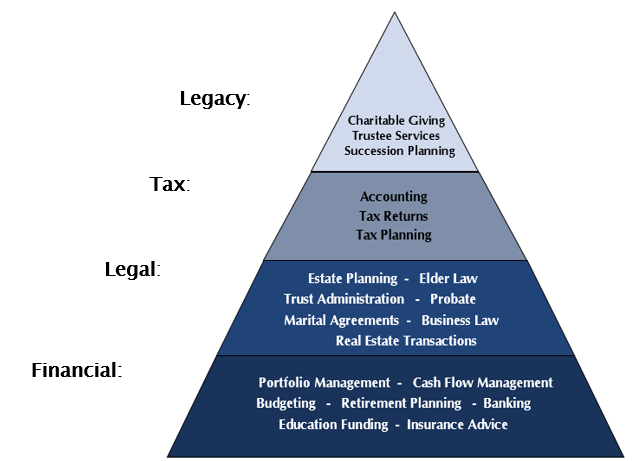 You can learn more about our Support Stack by clicking HERE or contacting us at (262) 238-6996.


Schedule an appointment with us today.
Meet with a knowledgeable attorney who specializes in your area of law.
FIND US O'Leary-Guth Law Office, S.C.
414 N. Main St., Thiensville, WI 53092